Collaborative Law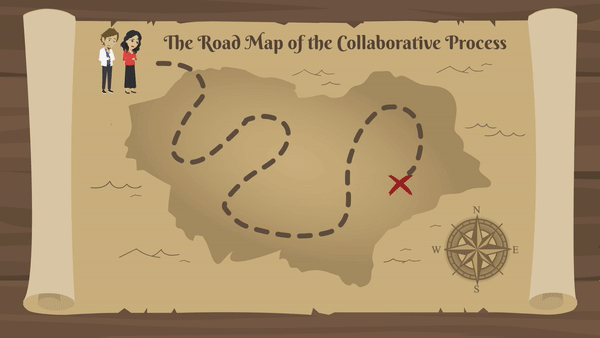 Most common questions asked about this process.


What is Collaborative Divorce?
How is divorcing this way different?
What is Collaborative Divorce?
Is Collaborative process more expensive?
Is the Collaborative process faster?


You and your family are going to go through a very big change. This change can be healthy, downplay the conflicts that arise out of traditional litigation divorce and instead focus on the solutions needed for you and your family moving forward.

Collaborative law provides a safe, neutral environment for the parties to meet with their attorneys and expects such as mental health professional, financial professional and/or a child facilitator professional. The collaborative process has a unique approach that focuses on the parties, the family and the division of the property based on the interests of each party.

Each party will have to have a collaboratively trained attorney. The parties and attorneys agree, in writing, not to litigate the case in court. If either spouse withdrawals from the collaborative process, you both will have to hire different lawyers and go the traditional litigation route, essentially starting all over.

Collaborative divorce is the process in which you and your spouse will each have your own specially trained and experienced collaborative professionals helping you navigating the dissolution of your marriage. All the professionals help guide you through the divorce process without manipulation and anger.

The collaborative approach is a private and confidential process that uses a method known as "interest-based negotiation," which enables spouses to formulate agreements that focus on their most important individual and mutual goals. The more creative, cooperative and compromising each does, the better the outcome. It will take willingness to do what is best for each other and your family.

The collaborative process is a settlement process that focuses on helping couples focus on themselves and their families with respect. It creates an emotionally safe environment for the parties to express their interest and goals while NEVER going to court.

The collaborative process recognizes that even though your marriage is ending, relationships and obligations often continue after the dissolution of your marriage, especially when children are involved.

Using the collaborative divorce is the alternative to traditional litigation divorce. Traditional divorce is conducted using the litigation model. Litigation divorces have several stages in which the parties must go through before it is either settled or makes it to trial.

These stages are:


1. Negotiations between the parties with their attorneys.

2. Mediation, and

3. Trial.

Each of these stages can engage the parties in formal discovery, court hearings, depositions, court professionals such as custody evaluators or amicus attorneys. This process tends to be more expensive and typically pits the parties against each other.

The collaborative process is more interest based on the parties. The parties agree to never take anything to court. Instead, the parties use a team that typically consists of a neutral mental health professional and if needed a neutral financial professional and/or child facilitator professional and their collaboratively trained attorneys to negotiate how to dissolve their marriage.

The collaborative process is a series of meetings in which the parties attempt to arrive at an agreement on all issues in their case. The parties are open and truthful to each other through this process. The mental health professional will guide the team through these meetings making sure everyone is heard. The mental health professional is not involved to psychoanalyze the parties. The position of mental health professional is to help the parties develop a parenting plan, conduct the meetings as part of the process and offer suggestions for matters that help the parties with their personal goals, needs and wants.

There are no guarantees that using the collaborative process is faster or less expensive than non-collaborative cases. Going the traditional litigation process can result in several hearings, mediation, and trial where a judge will decide what happens. Going the collaborative process way has the cost of two attorneys, mental health professional and possible mediation before an agreement is made. Possession and access will be determined in this process for the children and property division will be discussed and negotiated together in this process as well.

Heather Hudson and her staff are collaborative trained. They believe in this process and help their clients who choose this process see the benefits from start to finish. Heather Hudson will assist in keeping negotiations productive and offer out of the box solutions that work for your family. This approach helps you think long term, setting aside emotions to reach a health co-parenting plan and sound solutions for division of your financial estate.

To find out more if the collaborative process is right for you, contact us today to schedule your consultation.
CONNECT TO US ON OUR SOCIAL MEDIA SITES